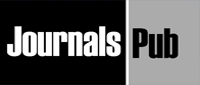 JournalsPub is a leading provider of content solution to enhance the outlook towards research and to improve the quality of scientific communication in research, education and professional practices. We empower researchers and scholars to make better decision and deliver better care to the society by proudly publishing more than 100 multidisciplinary peer-reviewed journals in the fields of science, technology and medicine. Journal's Pub desires to set a good benchmark in the publishing industry and for that we follow strict guidelines for authors and our eminent editorial board members are also dedicated to build a framework that is based on the ethics and virtues of publication. Journal's Pub safeguards that each article is peer-reviewed and goes through a strict screening process before being published.
International Nursing Journals:
Inviting Nursing Manuscripts: JournalsPub
Please refer Below Poster for More Information: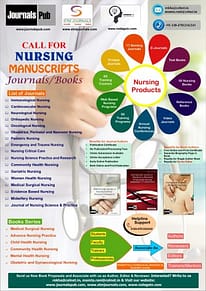 CCNE Offerings
Journals
A Bouquet of 17 Nursing Journals under CCNE banner acts as a power house of Nursing research repository, large number of academic experts , industry campaigns and key decision makers bring uniqueness to these journals covering various aspects of General and specialized of Nursing etc.
Books
CCNE publishes Nursing subject related books under its imprint , these books could be under any subject of nursing and are based on self publication model. CCNE team helps new authors to understand the requirement's and easily convert their knowledge into revenue source and skill repository for readers.
Conferences
CCNE conducts several Conferences and Seminars both Physical and Online modes, STM Conferences is online platform which is designed to facilitate knowledge sharing and experience of academic education worldwide as one of the leading educational conferences platform for conducting CCNE Conferences.
Memberships
CCNE membership provides a unique opportunity for an individuals, Professional, Institutions and organizations associated with nursing domain to engage and drive thought leadership in activities, forums, and collaborative research groups. CCNE members address current challenges, build strategies for the future and share best practices, with the overall objective of building a growth-led competitive and sustainable advancements.